Betting scripts site is part of Modulout affiliate program. In this case that means, if someone will buy product from Modulout, you will also get commission (not only from Betting scripts products).
First go to Modulout site: http://www.modulout.com/authentication and register.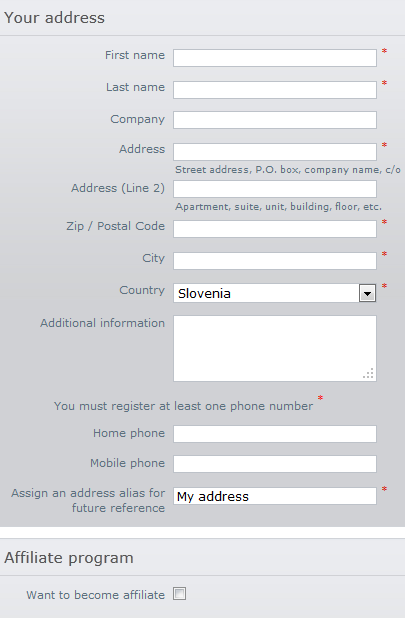 Insert data as customer and check checkbox "Want to become affiliate". Most of this data are not important for us. Just provide real email address, password and check checkbox "Want to become affilaite". Other fields can be fictional.
If you have problems with registration or any question, you can contact us on: info@betting-scripts.com or info@modulout.com.